Perfection Loop
---
This makes a strong, dependable loop for loop-to-loop connections.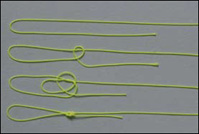 Make a loop.
Make 2 loops from the tag end. Pull the front loop through the first loop.
Lubricate, draw tight, and trim tag end.
---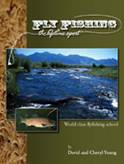 Fly Fishing - The Lifetime Sport
Copyright 2013 The Gale Group, Inc. All rights reserved.
Copyright 2013 Perigee Learning LLC. All rights reserved.
lovetheoutdoors.com is owned and operated by Advameg, Inc. Copyright 2013 Advameg, Inc.