Zelon Mayfly Emerger
Fly Name
Hook
14-18
Thread
black
Wings
none
Tails
zelon fibers
Body
dubbing
Hackle
wood duck fibers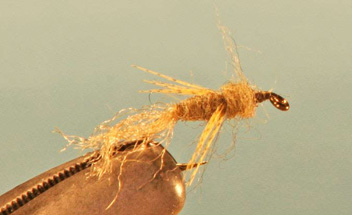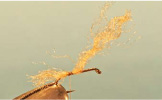 Wrap thread onto the hook shank from about 1mm behind the eye to the start of the hook bend. Tie in the zelon tail material by making two loose wraps followed up with 3 to 5 tight wraps.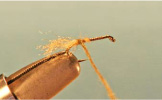 Wax thread with a light coat of wonder wax. Apply a thin amount of dubbing. Spread dubbing fibers out evenly on thread. Evenly wrap dubbing to form the abdomen. Secure with 5 tight wraps.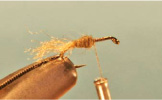 Evenly wind dubbing to form abdomen and secure with 5 tight wraps.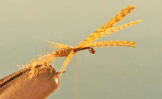 Attach wood duck fibers evenly on both sides of the fly to form its legs. Secure with 5 tight thread wraps.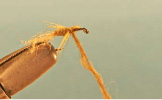 Add more dubbing and wind on the thorax. Secure with 5 tight wraps. Thoraxes are always thicker than abdomens.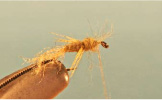 Whip finish head with 4 to 8 turns. Pull tag end firmly and cut off excess thread. Place a drop of head cement on knot and allow it to penetrate the thread base.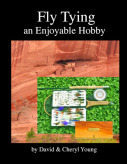 Perigree Learning, LLC.
Copyright 2017 The Gale Group, Inc. All rights reserved.
Copyright 2017 Perigee Learning LLC. All rights reserved.
lovetheoutdoors.com is owned and operated by Advameg, Inc. Copyright 2017 Advameg, Inc.