Nymphs
Nymphs
Nymphs are found in the riffles of streams. They are natural baits for the fish in that stream. Collecting them is an easy chore. Use a window screen stapled between two handle boards. Wade out in the riffle and place the screen downstream from you. Next dislodge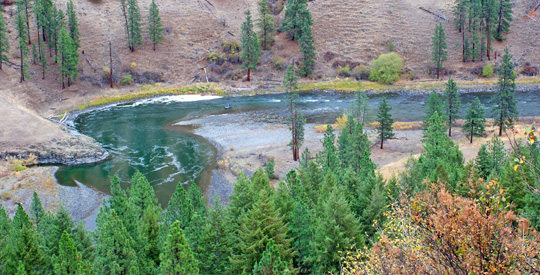 the stream bed rocks with your feet: The nymphs will be dislodged and drift into your waiting net. Take the net ashore and collect the nymphs that are large enough to embed a hook into.
I place a light wire hook into their head and through the thorax and continue through the abdomen. That way they are securely impaled and the natural curvature of the hook places them in a natural position.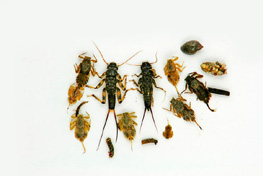 I fish these with the exact same methods as worm fishing in streams. The natural drift presented a foot above the streambed is effective. This bait is rarely used by fisherman. The fish know what these nymphs are and readily feed upon them. Collecting them tells you a lot about your stream.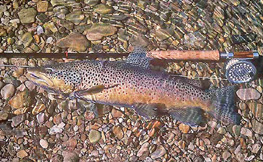 I've tried orthodontic elastics with some success. I use these tiny rubber bands to secure the nymph to the hook. This keeps the nymph live and wiggling as it drifts. The elastic tie string used by steelhead fishermen is a good way to attach the larger nymphs. This elastic thread needs no knots to hold--just wrap it around the hook and nymph and pull it tight. Snip off the excess.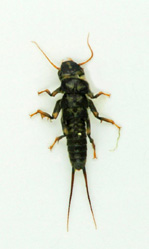 If you collect nymphs from the stream you are going to fish, your bait supply is always available, and it only takes a few screenings to obtain enough bait to last for several hours of fishing. I use my old 35 mm film canisters as storage compartments for the nymphs. This is a deadly bait fishing method.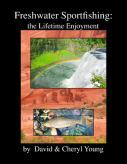 Perigree Learning, LLC.
© 2018 The Gale Group, Inc. All rights reserved.
© 2018 Perigee Learning LLC. All rights reserved.
LoveTheOutdoors.com is owned and operated by Advameg, Inc. © 2018 Advameg, Inc.