Midstream
---
Fish may migrate to midstream areas when temperatures are high and oxygen content is low. Here the midstream's faster riffles and whitewaters mix oxygen into the water. Consequently, pockets and holding areas amidst the whitewater can attract fish.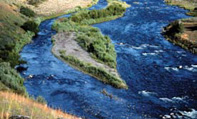 ---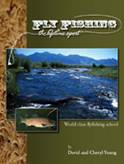 Fly Fishing - The Lifetime Sport
Copyright 2016 The Gale Group, Inc. All rights reserved.
Copyright 2016 Perigee Learning LLC. All rights reserved.
lovetheoutdoors.com is owned and operated by Advameg, Inc. Copyright 2016 Advameg, Inc.